The Florida Tropical Weavers Guild Conference includes a Fiber Exhibit, Guild Tables, and a Fashion Show. This page describes the differences, and explains how to participate in each.
For the modest fee of $10, fiber guilds can reserve a table and set up a display of projects their members have made since the last Conference. Each guild chooses what to display on their table. Some guilds have a theme for the year; some display whatever their members choose to bring.

Each guild is responsible for setting up their own display at the beginning of the Conference and disassembling it at the end of the Conference. FTWG only provides a table with a black table cloth; any other display structure is provided by the guild.

FTWG only has individual memberships, not guild memberships. To be eligible for a guild table, you need only (1) be a fiber-related guild or crafting group with regular meetings (you don't need a formal organization with officers); (2) have someone attending conference who can set up and take down your display; (3) pay the fee. If you are part of a group that's interested in having a guild table, email district2@ftwg.org.

The pictures below are the Guild Tables at the 2023 Conference.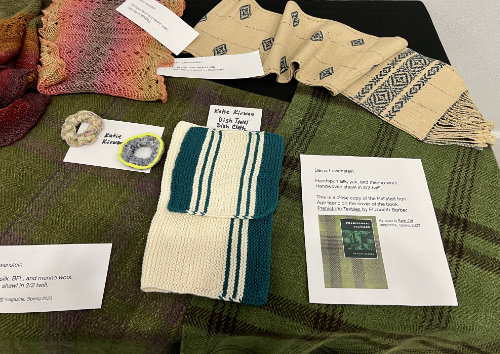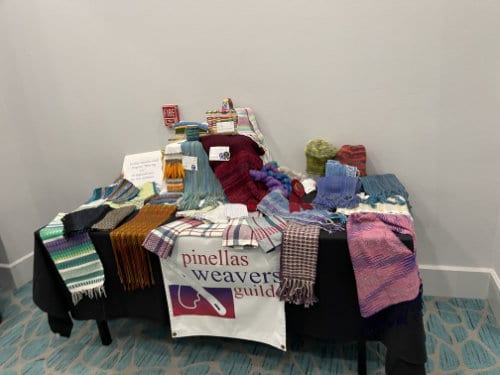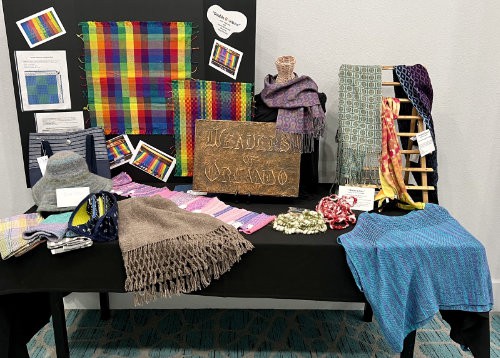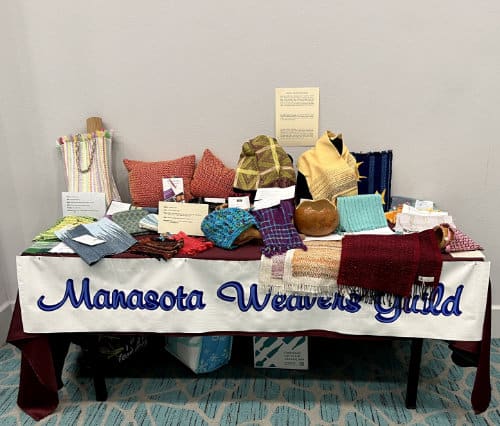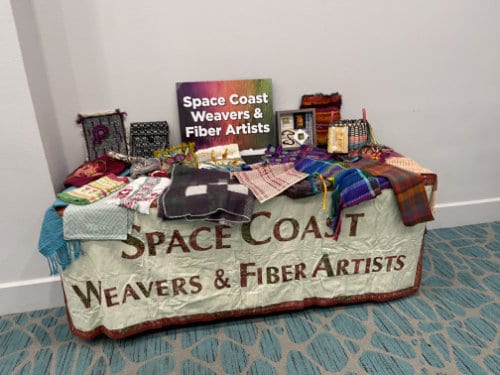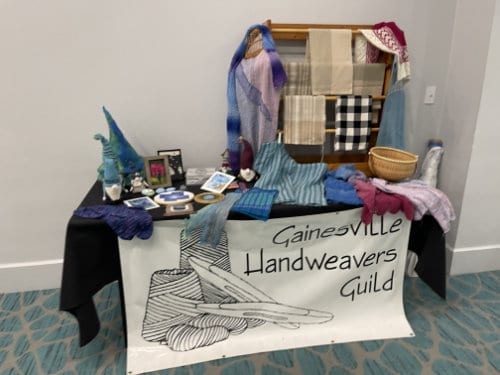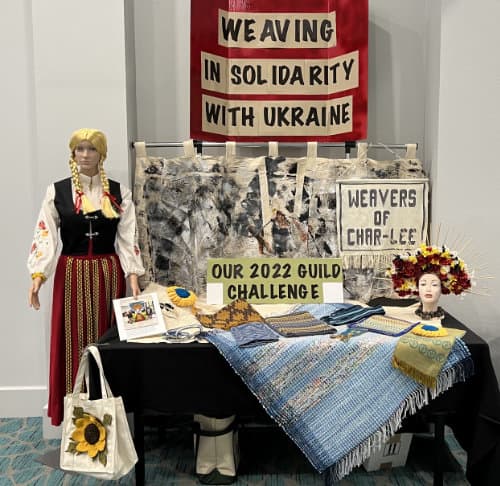 The Fiber Exhibit is a competition. In order to enter, you must (1) be a member of FTWG; and (2) be present onsite to submit your entry and pick it up at the end of the Conference, or give someone your items to enter and pick up for you. FTWG does not receive entries via mail and does not mail entries back at the end of the event. There is no entrance fee for items.

You may enter an item in only one category, and for items that might reasonably fit into multiple categories, it is your decision which category you'd like to put it in. If a particular category has a substantial number of entries, the organizers may choose to split it into subcategories.

FTWG Attendees vote on their favorite projects in each category, and ribbons are awarded to those with the highest number of votes.
The pictures below capture some of the entries in the Fiber Exhibit at the 2023 Florida Tropical Weavers Guild Conference.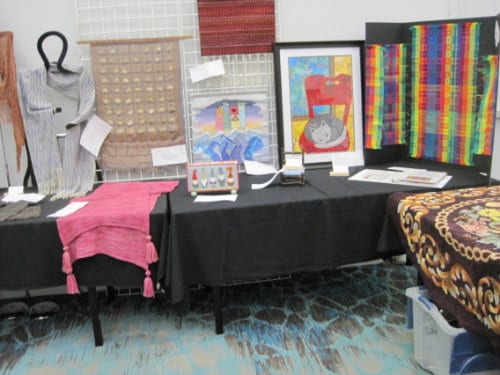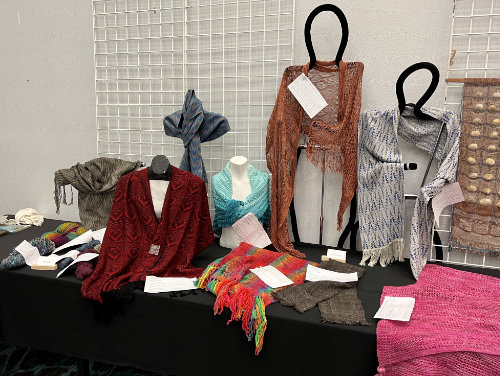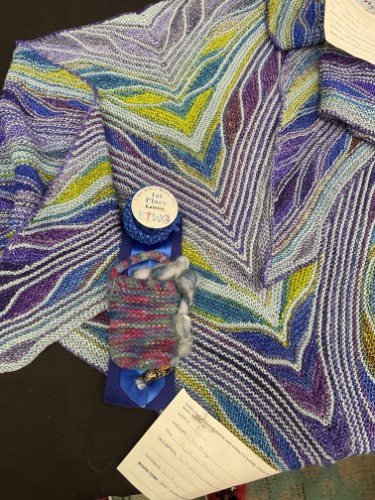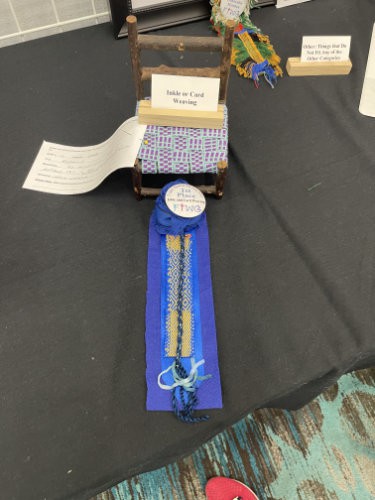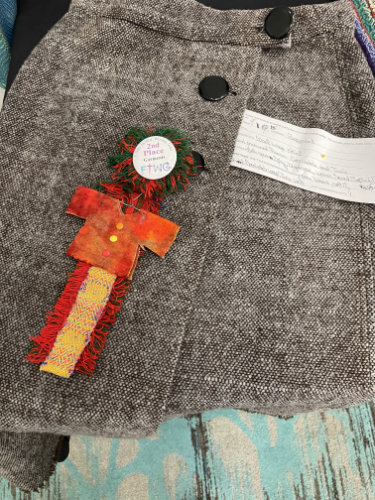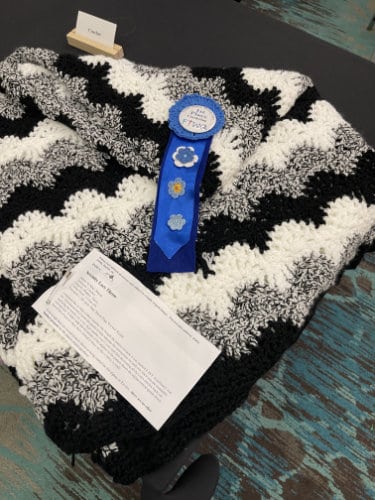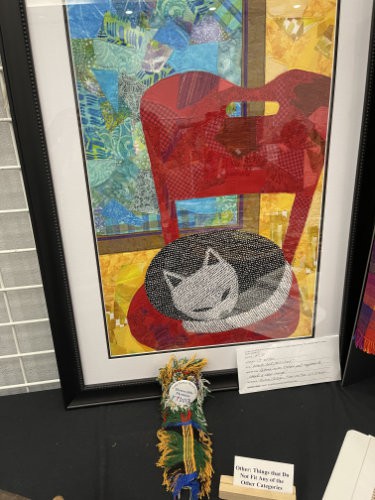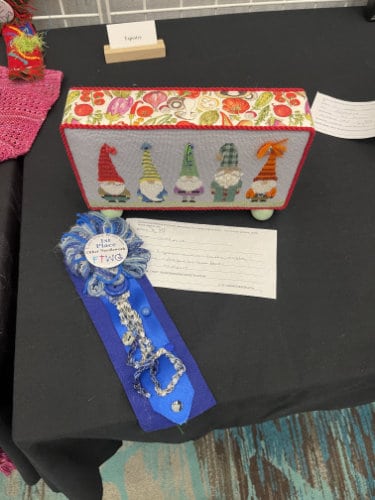 The Fashion Show takes place on Friday evening, after dinner. Everyone in attendance is welcome to enter in the fashion show. This event is a Show and Tell extravaganza; it is not a competition. Most people model their own entries, but other attendees also serve as models.

The theme for the 2024 Fashion Show is "Weavers Just Want to Have Fun!"
The pictures below capture some of the entries in the Fashion Show at the 2023 Florida Tropical Weavers Guild Conference.