There's still lots to do if you come to FTWG just for the day!
Check out the Schedule of Events
Pay $15 daily admission at the Registration Desk
Attend a Mini Class on Thursday or Saturday (advance registration required)
Visit the Vendors
Visit the Fiber Exhibit
Visit the Guild Tables
Hang out and Craft with friends
Attend Evening Programming (see Schedule for details)
The Fiber Exhibit is a competition. In order to enter, you must (1) be a member of FTWG; and (2) be present onsite to submit your entry and pick it up at the end of the Conference, or give someone your items to enter and pick up for you. FTWG does not receive entries via mail and does not mail entries back at the end of the event. There is no entrance fee for items.

You may enter an item in only one category, and for items that might reasonably fit into multiple categories, it is your decision which category you'd like to put it in. If a particular category has a substantial number of entries, the organizers may choose to split it into subcategories.

FTWG Attendees vote on their favorite projects in each category, and ribbons are awarded to those with the highest number of votes.
The pictures below capture some of the entries in the Fiber Exhibit at the 2023 Florida Tropical Weavers Guild Conference.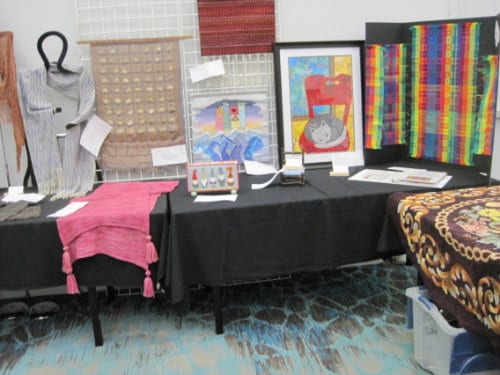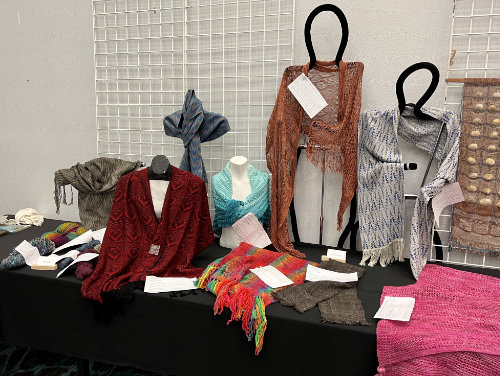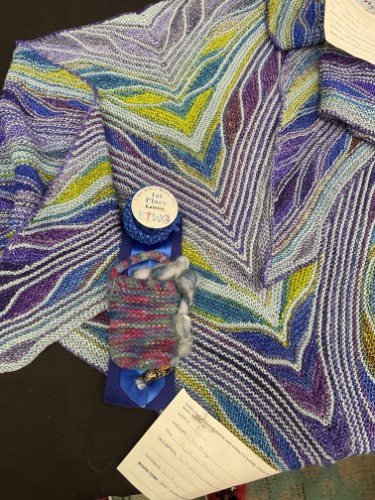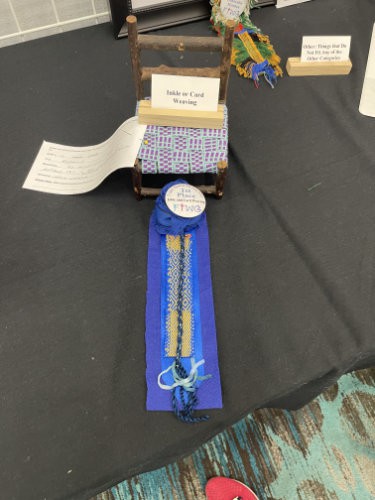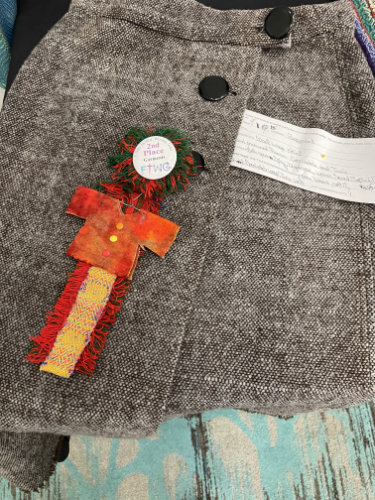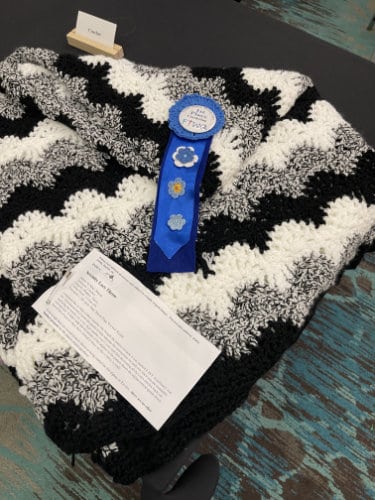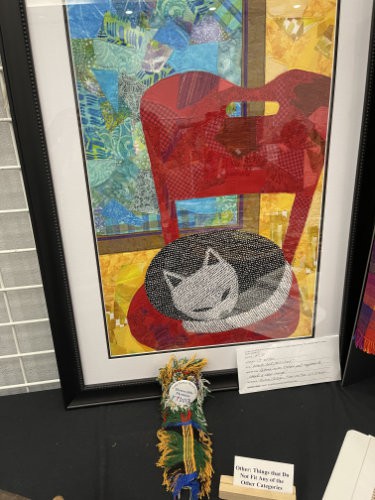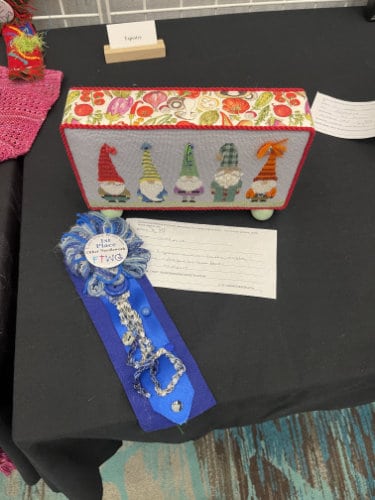 For the modest fee of $10, fiber guilds can reserve a table and set up a display of projects their members have made since the last Conference. Each guild chooses what to display on their table. Some guilds have a theme for the year; some display whatever their members choose to bring.

Each guild is responsible for setting up their own display at the beginning of the Conference and disassembling it at the end of the Conference. FTWG only provides a table with a black table cloth; any other display structure is provided by the guild.

FTWG only has individual memberships, not guild memberships. To be eligible for a guild table, you need only (1) be a fiber-related guild or crafting group with regular meetings (you don't need a formal organization with officers); (2) have someone attending conference who can set up and take down your display; (3) pay the fee. If you are part of a group that's interested in having a guild table, email district2@ftwg.org.

The pictures below are the Guild Tables at the 2023 Conference.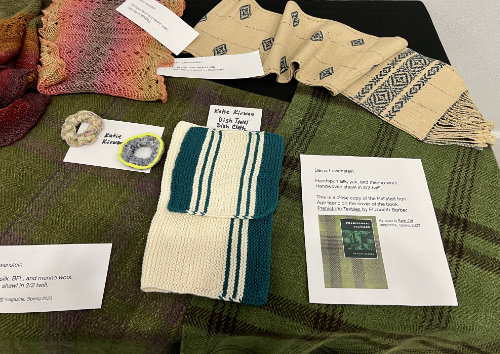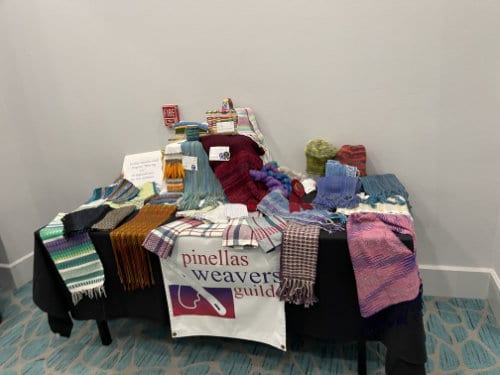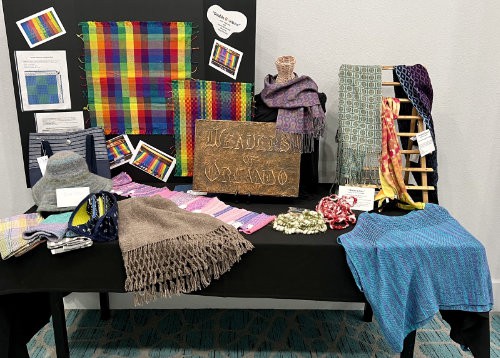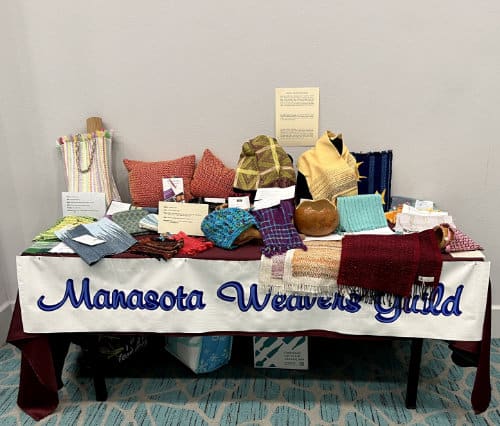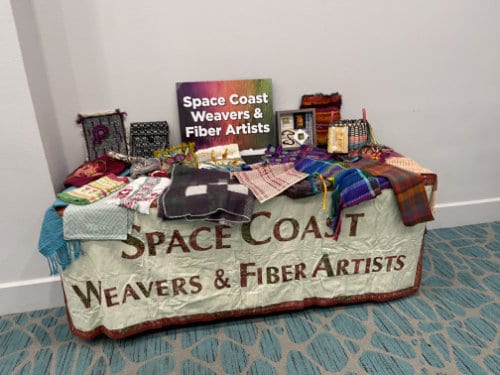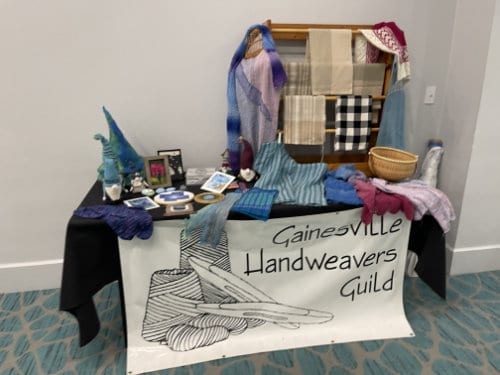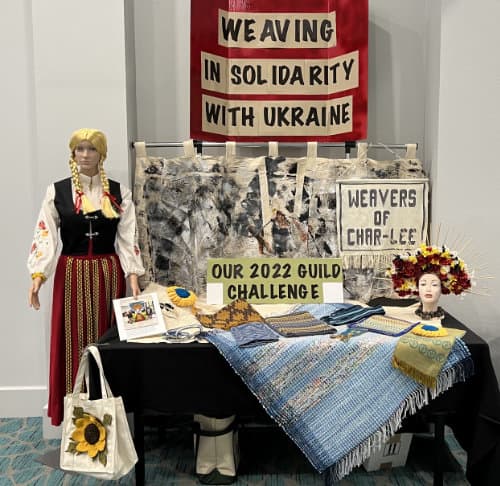 FTWG has the entire Conference area of the hotel, which includes a huge area wrapping around the outside of the ballroom. We will have tables set up where you can hang out and work on projects!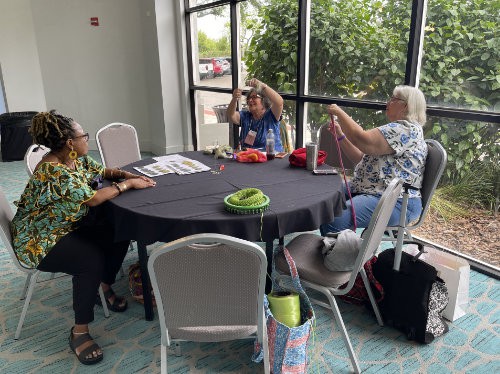 3011 Maingate Lane
Kissimmee, FL 34747