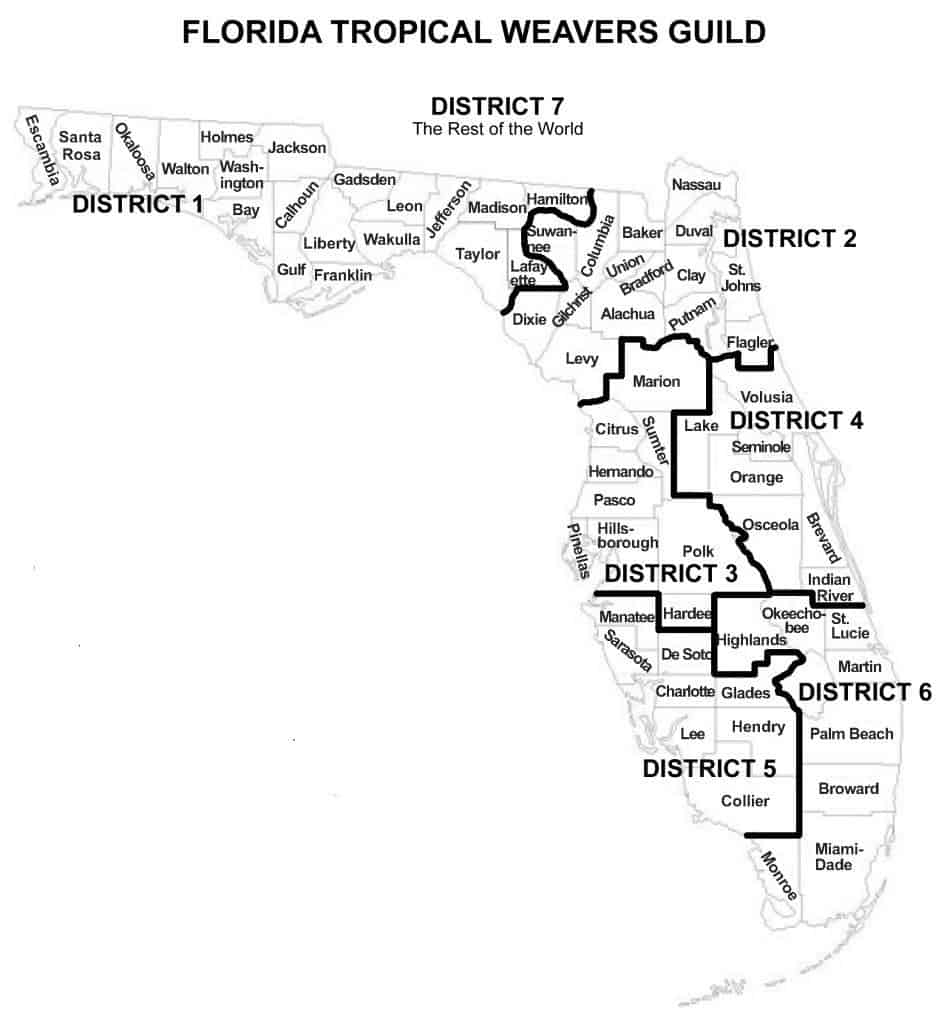 The Florida Tropical Weavers Guild divides the state into 7 Districts, as illustrated in the map below. The list here is organized by District, to make it easier to find a guild near you.
The Guilds listed here all asked to be listed and this list is not a comprehensive list of all the Fiber Guilds in Florida. To add your guild to the list, please use the Contact Form to send your Guild's information to us.
You can scroll down the page or click on a District in the following list to be taken directly to the list of Guilds in that District.
District 1
Choctawatchee Bay Spinners Guild
This guild was founded in 1987 and always welcomes new members. CBSG meets the second Saturday of each month from 10:00 – 2:00 at the Wellness Center behind Twin Cities hospital in Niceville. Our members come from Panama City to Pensacola. Contact us at cbsgspinners@gmail.com.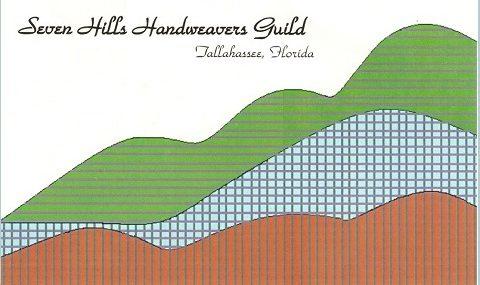 The Seven Hills Handweavers Guild welcomes weavers and spinners within a convenient drive of Tallahassee, Florida. We are an informal group who come together monthly to support each other's learning, growth, and process around the many ways of weaver. The guild usually meets the first Saturday of every month at 10:00 am. Meeting locations vary. For more information, visit our website.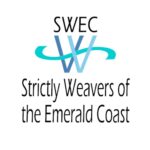 We meet monthly on the fourth Saturday of the month starting at 10 am at Twin Cities Hospital Wellness Room in Niceville, Florida. Our meeting date or venue is changed once in a while due to conflicts of scheduling of program needs, so please contact us if you plan to attend. Visit our Facebook Page or you can reach our current president at swecpres@gmail.com.
District 2
Gainesville Handweavers' Guild
We meet monthly on either Wednesday evening or Saturday morning, usually at the Unitarian Universalist Church at 4225 NW 34th Street in Gainesville. For more information, including our program schedule, please visit our website.

Jacksonville Weavers Guild meets at 10 am on the second Saturday of most months at the Fort Caroline Community Center on Ferber Road. For more information about the guild, visit our website or our Facebook Group.
St. Augustine Textile Arts Guild
The St Augustine Textile Arts Guild is a group that gathers for a common purpose: to perpetuate the textile skills of the past for the future. Group meets every second Thursday of the month at Suite 143 in the Lightner building in St Augustine, FL. Open workshops are held the other Thursdays. Meeting and workshops begin at 10:00. For more information about the guild, visit our Facebook Group.
District 3
Greenway Fiber Arts Society
The Greenway Fiber Arts Society meets in Ocala. It is hosted by Shady Hill Rug Hooking. Visit Shady Hill Rug Hooking's website or Facebook Group or contact Karen Duncklee at kduncklee@cfl.rr.com for more information.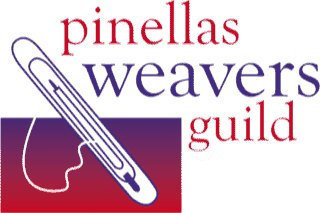 Pinellas Weavers Guild promotes the use/appreciation of handweaving and allied crafts, through workshops, programs and other means, to bring people together for mutual benefit.
It is a non-profit which has been meeting since 1946. We currently have general guild meetings September thru May on the 3rd Saturday (except March), 10AM at Heritage Village in the Pinellas Room. Our Spinning and Portable Projects group meets at 10AM the 1st Saturday of every month of the year in the Daniel McMullen House (aka:FAB) in Heritage Village, Largo. Visit
our website
or our
Facebook Group
.
Polk County Fiber Guild
The Polk County Fiber Guild was originally formed for local weavers to meet up and work on projects. Over the years, things have changed a little and the guild has expanded to involve all forms of fiber arts. We have members who weave, spin, knit, crochet, quilt, bead, and so much more! We meet on the third Saturday of each month from 10 am to noon at the Girl Scout House located at 637 6th Street, NW, Winter Haven (behind First Presbyterian). For more information, visit our website or our Facebook Group.
District 4

Drunken Monkey Spinners meets on the first Saturday of each month, 8 am to 11 am at the Drunken Monkey Coffee Bar on Bumby Avenue in Orlando. These meetings are informal, hang out and craft, events. Show and tell of your latest projects is strongly encouraged. We also meet a couple times a year, at member houses for focused projects like scouring fleece or trying out dye techniques. We hold two retreats a year, one in January in Florida and the second in October to attend SAFF. While we are a spinning-focused group, our members are multicraftual and we love to meet new fiber artists of all types. We don't have a website, but we do have a Ravelry Group.
Space Coast Weavers and Fiber Artists
We are a group of fiber enthusiasts in Brevard County who meet at 9:30 am on the fourth Saturday of each month at the Merritt Island Library on North Courtenay Parkway across from M.I. High School. We welcome all weavers, spinners, basket makers, knitters, needle workers, and other folks who enjoy any of the fiber arts to join with us. In addition to our regular monthly meeting, we have study groups who meet at other times to spin or study weave structures. We do not currently have a website, but for more information you may contact Barbara Pietruk at bpietruk@cfl.rr.com.

Weavers of Orlando is an active organization which promotes and encourages interest in the fiber arts: Weaving, Spinning, Basketry, Dyeing, Felting, Beading, and more. Weavers of Orlando has been meeting regularly since 1942. We meet once a month on the 3rd Saturday, starting at 10:00 am. Visit our website or our Facebook Group.
District 5

The Manasota Weavers Guild serves all persons interested in weaving, spinning, dyeing, basket making, and related fiber arts in Sarasota County and Manatee County Florida.  We meet 10:30 am to 2:00 pm on the second Saturday of the month from September through May, at the Arts & Cultural Alliance of Sarasota County, 1226 North Tamiami Trail, Sarasota (behind the Designing Women Boutique).  For more information, visit our website.
Weavers of Char-Lee is comprised of weavers from Charlotte and Lee Counties in Southwest Florida. members come from Miami to Sarasota. We meet 10 am to 1 pm on the third Tuesday of every month at Robb & Stucky Meeting Room, 13170 S. Cleveland Avenue (Highway 41), Fort Myers, FL. For more information, visit our website or Facebook Group or e-mail Rose Young at bryoung2@comcast.net.
District 6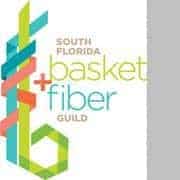 The South Florida Basket and Fiber Guild, a 501(c) 3 non-profit organization was formed in January 2013 by a dozen enthusiastic fiber artists from Palm Beach and Broward Counties. Our purpose is to provide educational and promotional opportunities for members, both individually and as a group. We welcome all fiber artists who have a common interest in creating baskets, vessels, and other woven creations to collaborate in an environment of camaraderie and fellowship. Our guild is open to weavers at all levels to share their art. We meet on the first Wednesday of each month from 9:00 am to 12:00 pm at the Armory Art Center in West Palm Beach. For more information, visit our website or our Facebook Group.
District 7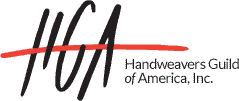 The Handweavers Guild of America was founded in 1969. HGA offers many resources to local guilds and individuals, including the Shuttle, Spindle, and Dye-Pot magazine, the biannual Convergence conference, and scholarships. For more information, visit their website.
Return to the top of the page