Due to COVID-19, FTWG cancelled its 2020 Conference one week before it was scheduled to start. As a result, this miniclass was not taught in 2020.
Introduction to Indigo Dyeing with Kelly Agrue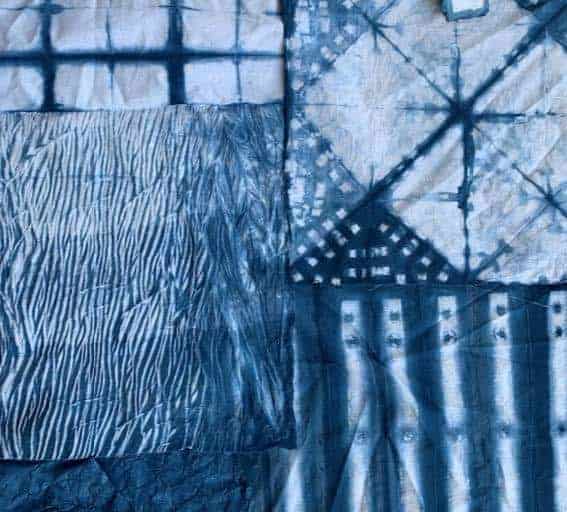 Skill Level
All skill levels
Description
There is nothing quite as magical as watching the indigo dye process. In this workshop, you will be elbow deep in the fun of an indigo dye pot! You will be provided with a hank of beautiful yarn, a set of cotton napkins, aa zippered cotton pillow cover, and beautiful silk yardage that can be used as a scarf. Come learn about this process and create. Once the class dyeing has been completed, you may dye up to a 1/2 pound of your own fibers if you would like. Handouts will be provided with the directions for setting up your own indigo vat.
Fees
Registration Fee $50
Materials Fee $45
Materials Fee includes: Includes use of indigo dye vats, wool yarn, four cotton napkins, silk yardage for a scarf, cotton zippered pillow cover, and handouts.
Students to Bring
A waterproof apron to protect your clothes
A waterproof bag to carry your wet dyed items
Snug fitting dish gloves if you do not want beautiful blue fingers!
Up to 1/2 pound of additional fiber to dye
Gallery
These pictures offer examples of the workshop content or experience.